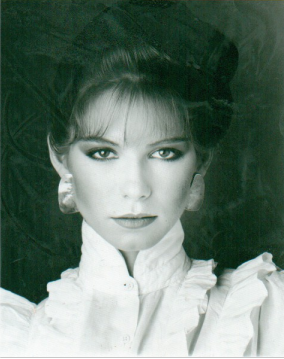 "Do You Want To Be A Model?"
Come Learn The Inside Secrets From
Industry Professional Teresa Norris
Hi. I'm Teresa and I invite you to join me for a hands-on workshop starting March 15, 2012. The workshop will run for seven consecutive weeks - it's packed with everything you need to know about modeling.
You will learn from my many years as a professional working in the industry. My credits include television commercials, posters, catalogs, newspaper ads, and prominent national magazines Vogue and Glamour.
Throught the years, I have helped hundres of people, just line you, realize their dreams. Now it's your turn. I want to help you too.
This workshop is the culmination of everything I have learned throughout my career - both as a model and as a mentor.
Here is a sneak peek at some of what you'll learn:
Runway Techniques
Correct Posture
Moving in front of camera
Creating a professional portfolio
Plus so much more
"Teresa's life is proof that this works - she lives what she teaches. But her art is seeing the shadowy potential in others and helping them to bring it forth and anchor it in the here and now." - Shanoan Clark
Workshops similar to this one cost $700 or more in other parts of the country. But I've decided to lower my price to the unheard of $300 $150 My accountant tells my I'm crazy to even offer this.
Not only do you get to attend this information-packed workshop for an incredible price, but you'll also get Beauty, Health & happiness. I've included more than 150 pages of tips and techniques to help you navigate through the world of professional modeling. This book will save you thousands of dollars
Plus you'll get two professional photographs with a tri-fold cover to start your portfolio. (A $50 value.)
But to take advantage of this incredible price you need to call 1-435-862-3433 now before the workshop is full
I look forward to your success.
Teresa Norris
P.S. Seating for the workshop is extremely limited so hurry and reserve your spot today.